I am
















I am MonstaH
(Scroll down to see my work)







"Mystic Sun"
Acryl on circle canvas 50x50cm
The monster mandala is the unique trademark style of MonstaH. In this mandala, drawn on a circle canvas, the mystic sun serves as a source of life for all monsters. Completey drawn by hand with paint marker and an obsessive passion for details.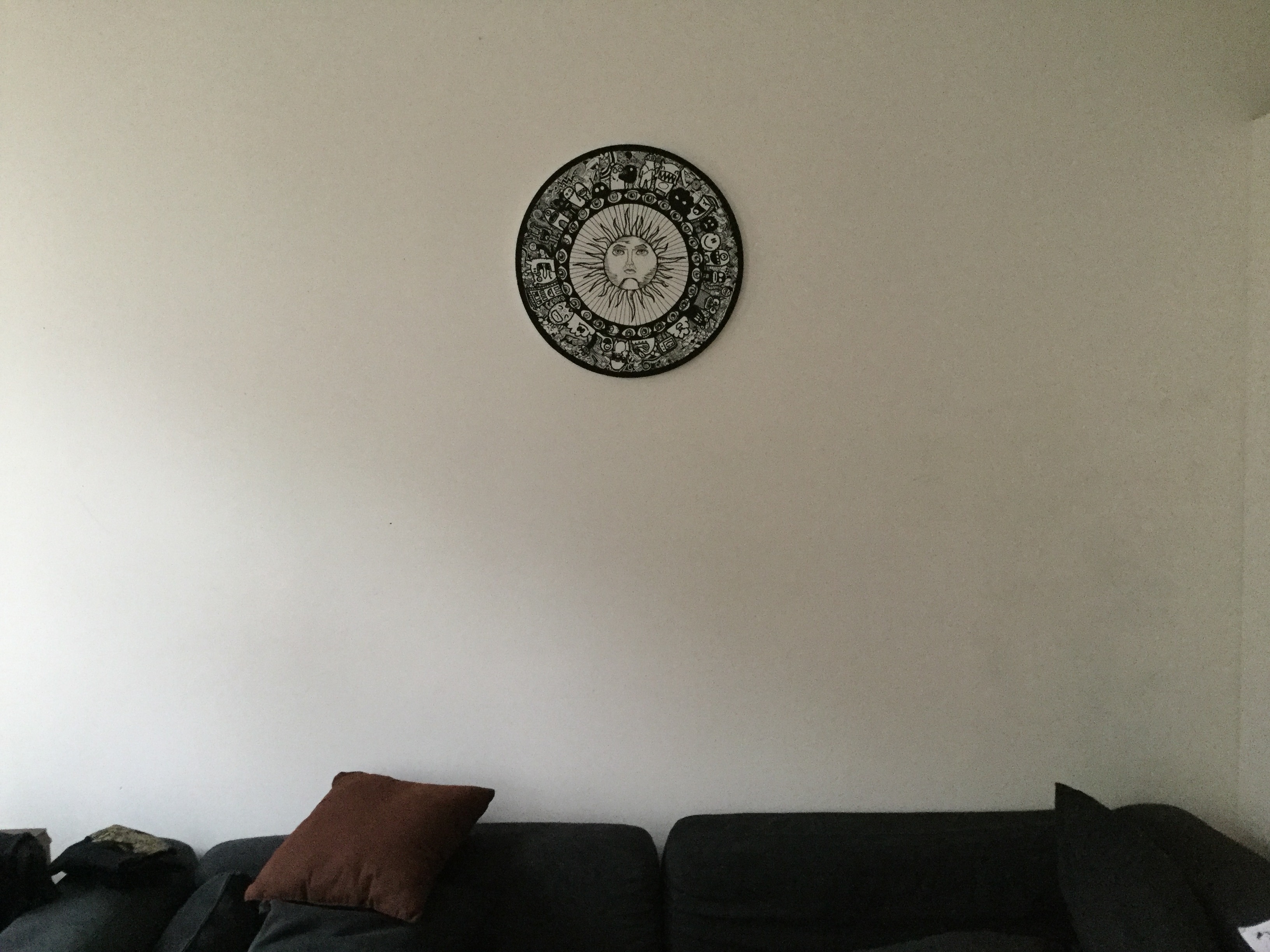 Music video "Retro Gaming"
48 classic games are turned into handdrawn animated GIFs and are crammed into one explosive music video for 8-bit artist The Mad Bitter. The music is entirely made on a Nintendo Gameboy. The film was nominated for about 10 different film festivals worldwide and the animated Gifs have received over 500.000 views. You can see all of them

here

on Giphy.
PAuli
"Voyage dans la Lune"
Acryl on canvas 50x50cm
"Metropolis"
Acryl on canvas 50x50cm
"Nosferatu"

Acryl on canvas 50x50cm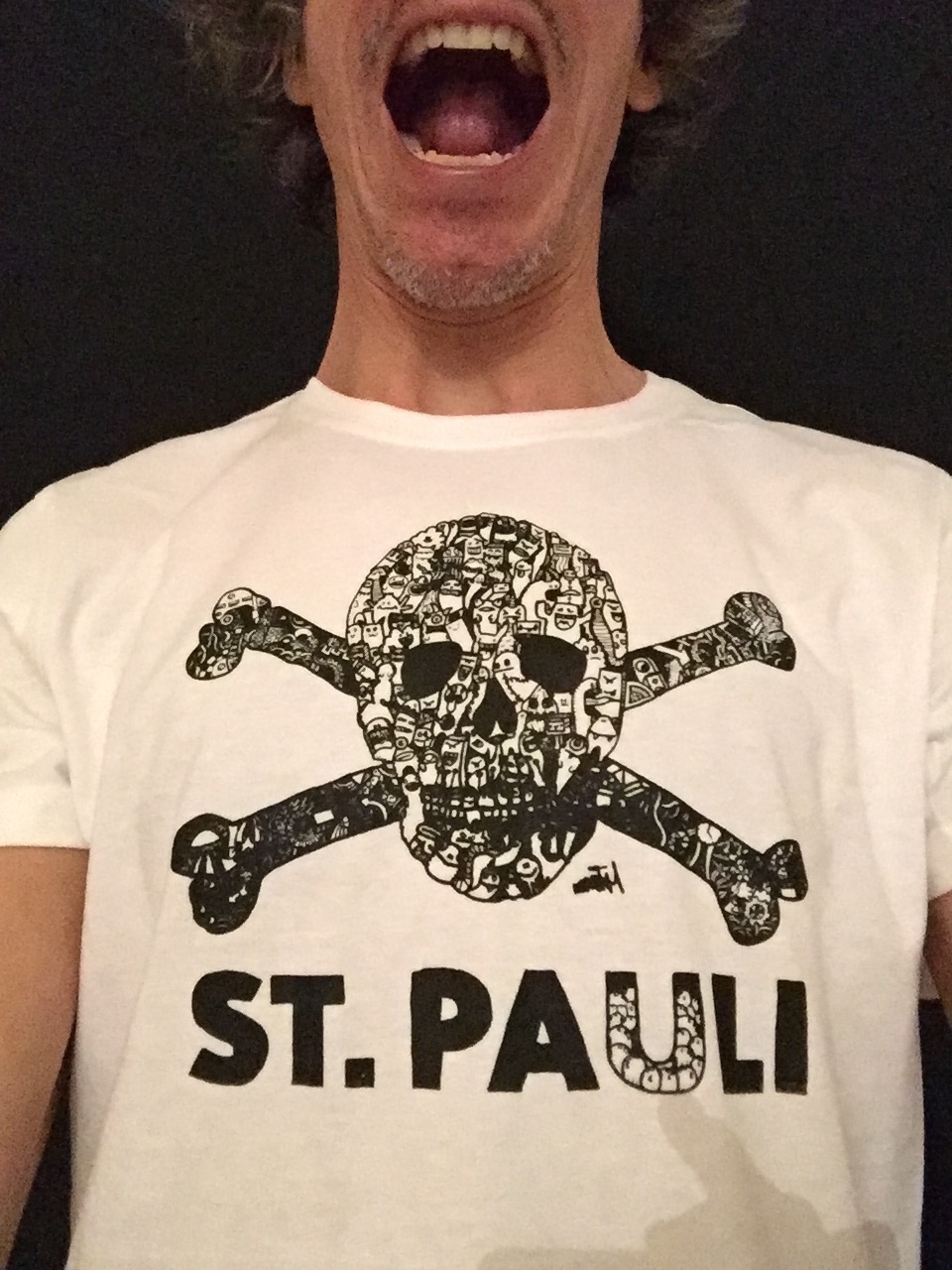 T-Shirt St. Pauli (prototype)
St. Pauli, Hamburgs local footballclub, is known for its non-comformism and has a cult following all over the world. MonstaH has made a proposal for a special art-shirt that features their famous skull-logo.
Promotional film 8 Pauli
8 Pauli is an underground electronic music event where artists make music with retro game consoles such as Commodore64s, Gameboys and Amigas. Motion Design and music by Lars Brückmann.
Promofilm 8 Pauli 13 from Robin Stam on V

Monstah Chic
Forget about Louis Vuitton. The latest trend is called Monster Chic: a symmetrical pattern that's available on different products such as a laptop sleeve, leggings, shirts and duffel bags. Click

here

to go to the store.
"Bat Wings"
Acryl on canvas 30x30cm

"Skully"
Acryl on canvas 30x30cm

"Cloud"
Acryl on circle canvas 30x30cm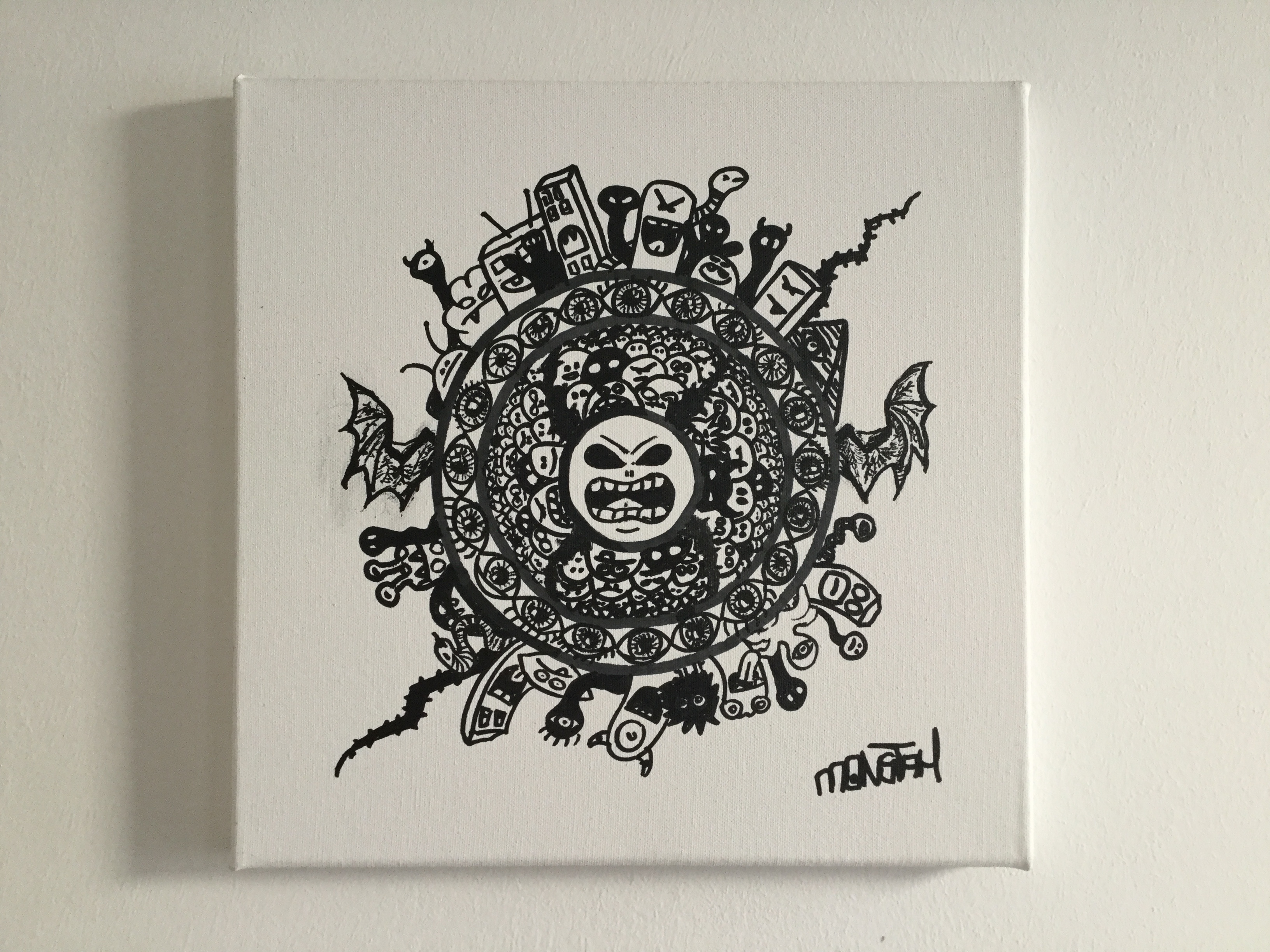 Birth announcement card
Every day, new monsters are born. For the birth of Senna Beumer, MonstaH has made the announcement card. In addition, an animated GIF was made to share the happy event on social media.
Poster Slacktoberfest
100% handdrawn poster for Slacktoberfest, a party organized by the satirical religious organization Church of the Subgenius. Featuring their (fictional) founder Bob Dobbs, various religious symbols and a lot of booze.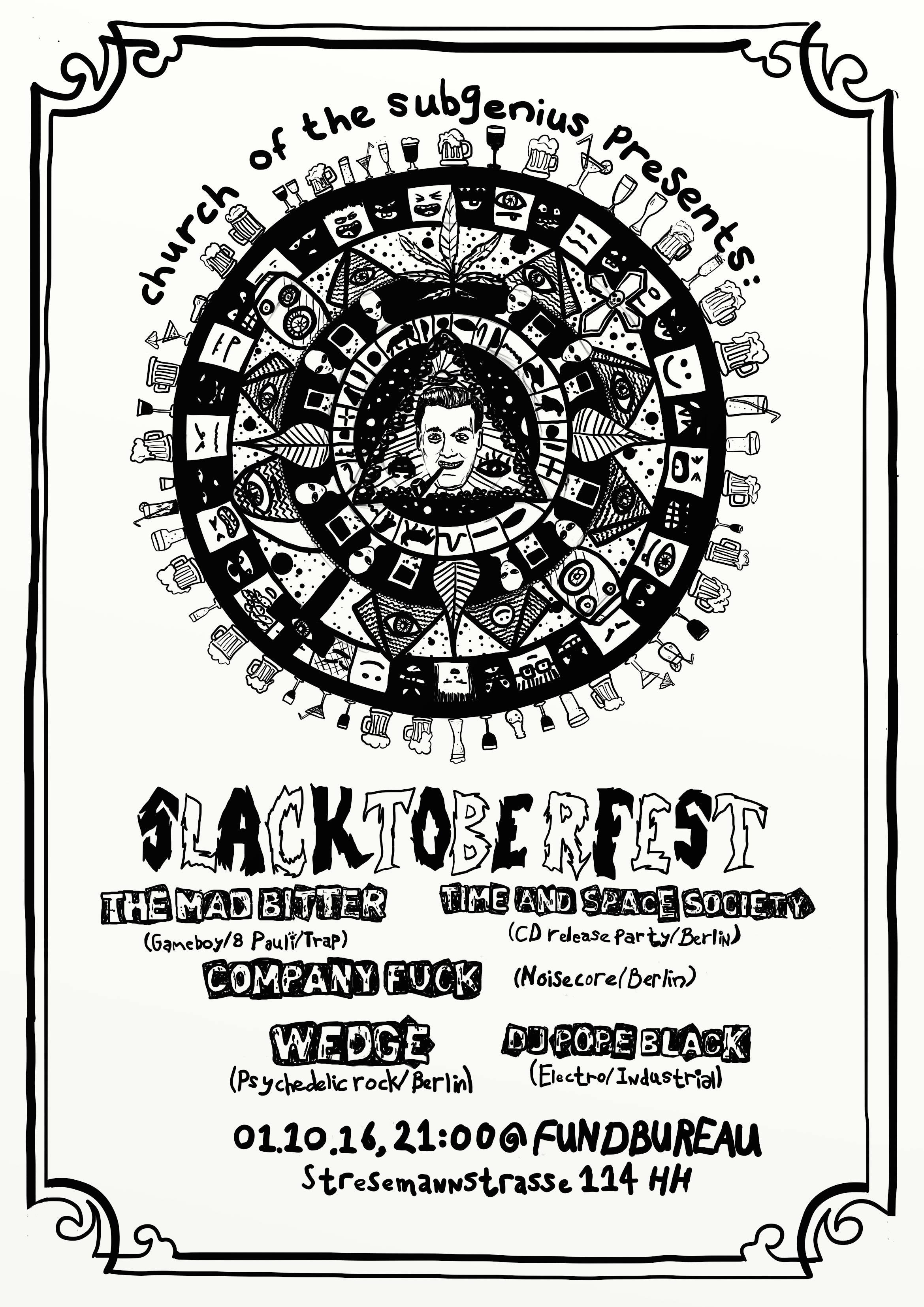 Wakeboard design Humanoid
Combining the love for extreme sports with videogames. In a pitch for Humanoid wakeboards, MonstaH has proposed a wakeboard full of retro gaming characters.
H
"Skull statue"
Acryl on plaster, 20 cm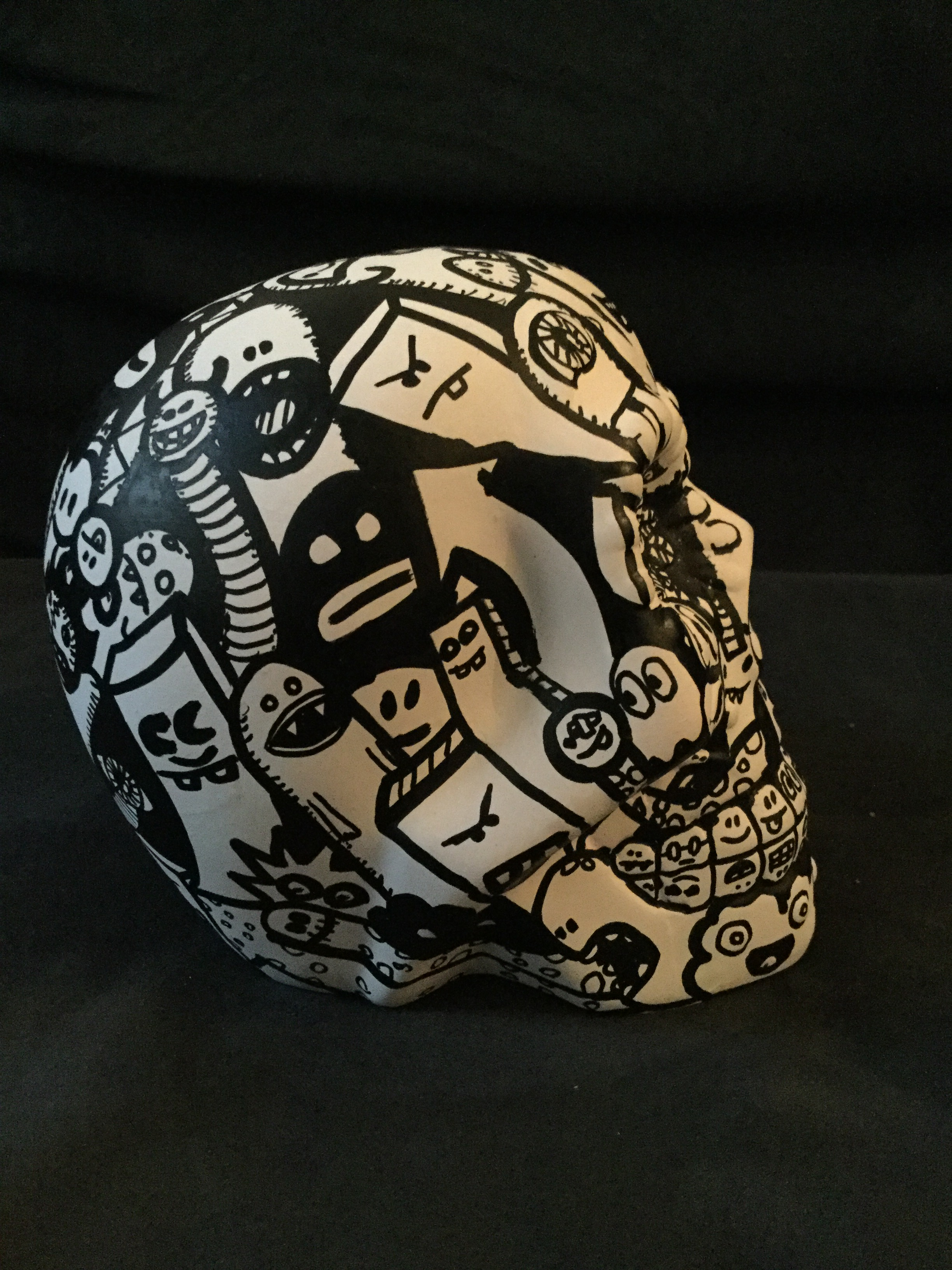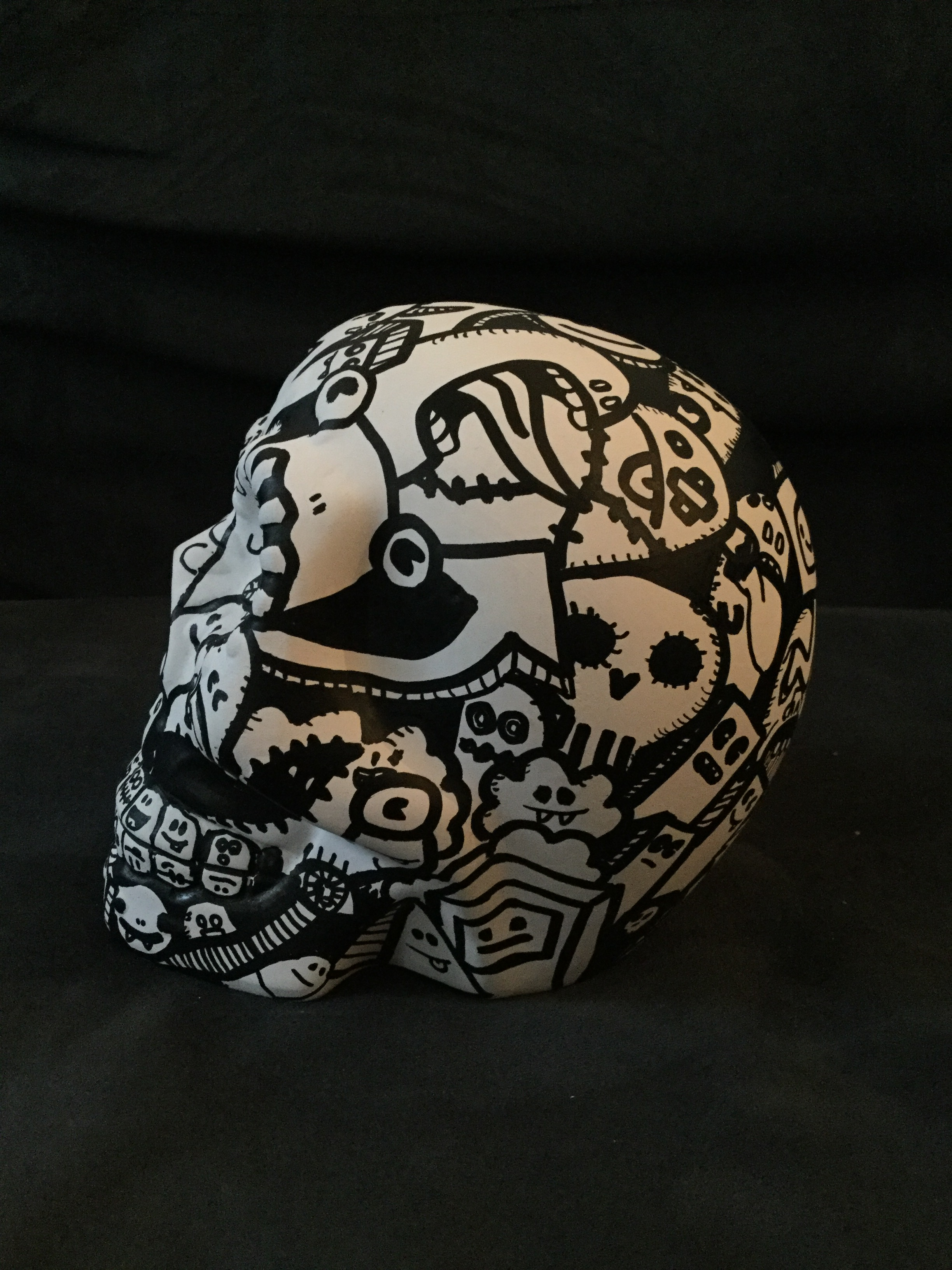 Alternative Hamburg postcards
Postcards are usually full of touristic clichés and pictures of sightseeings that locals avoid. MonstaH has made alternative Hamburg postcards, featuring the three coolest neighborhoods in Hamburg and sighseeings like the red light district, Pudel, Rote Flora, rioting demonstrants and the bunker.

Available at Lockengelöt, Druckdealer, Nachladen and St. Pauli Office.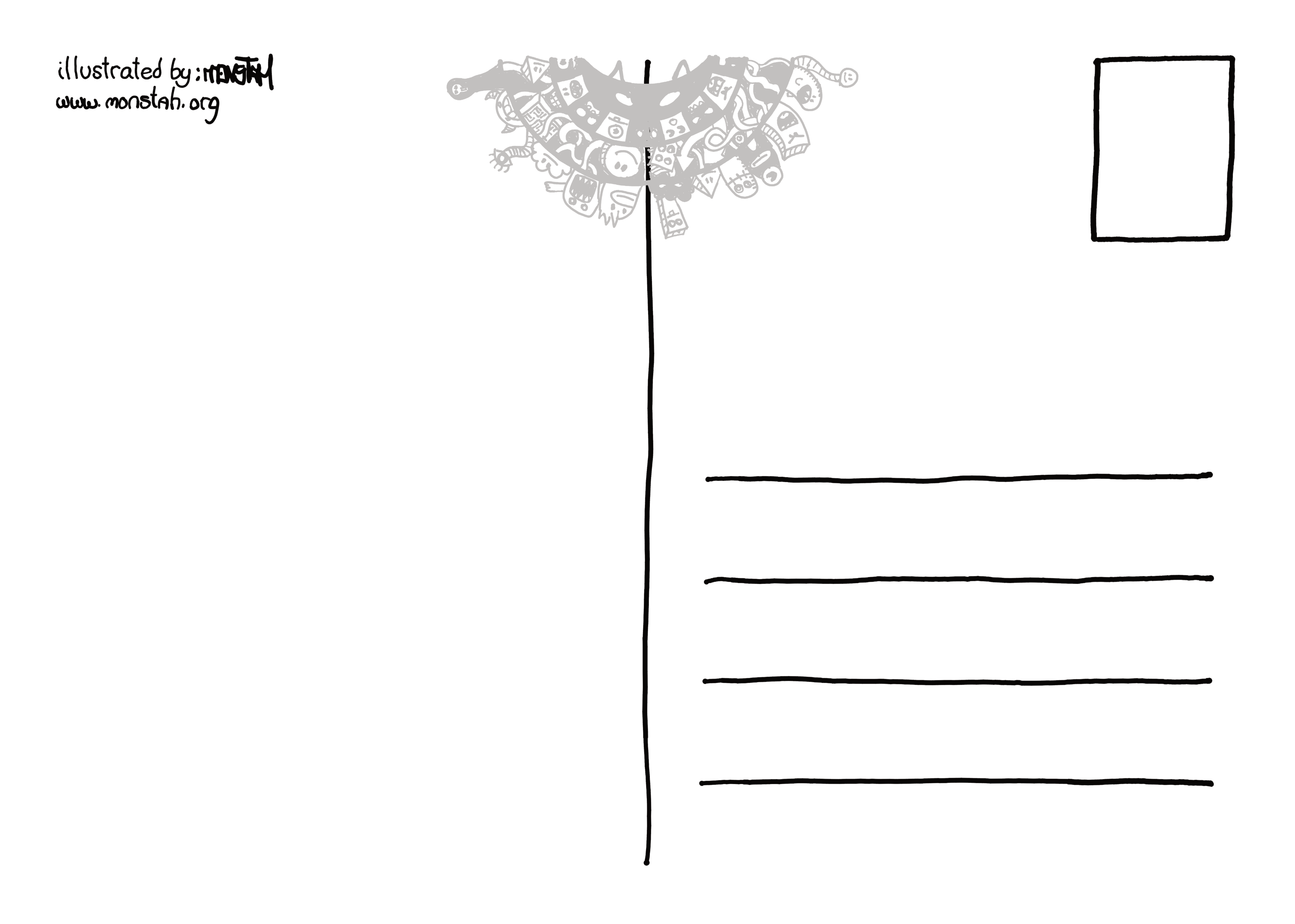 Illustration Gumshoe campaign
Because MonstaH has a background in advertising, he also loves to make commisioned assigments. For PublicisOne Netherlands MonstaH created an illustration to support their prestigious Gumshoe campaign. The idea of the campaign to make sneakers from recycled chewing gum. With this outdoor-campaign, they used the pink holders to collect chewing gum on the streets.
Awards
Awards: Silver Epica, 2 nominations Eurobest.